Messages

35
Reaction score

105
Актуальная таблица по спойлу в локации Beast Farm для Chronicle 5: Oath of Blood
Доступен вариант в формате
Экселевской таблицы
. Все названия мобов и итемы - кликабельны, ссылки ведут на базу Elmore Lab.
Current table of spoilers in Beast Farm locations for Chronicle 5: Oath of Blood
An option is available in Excel spreadsheet format. All names of mobs and items are clickable, links are based on Elmore Lab.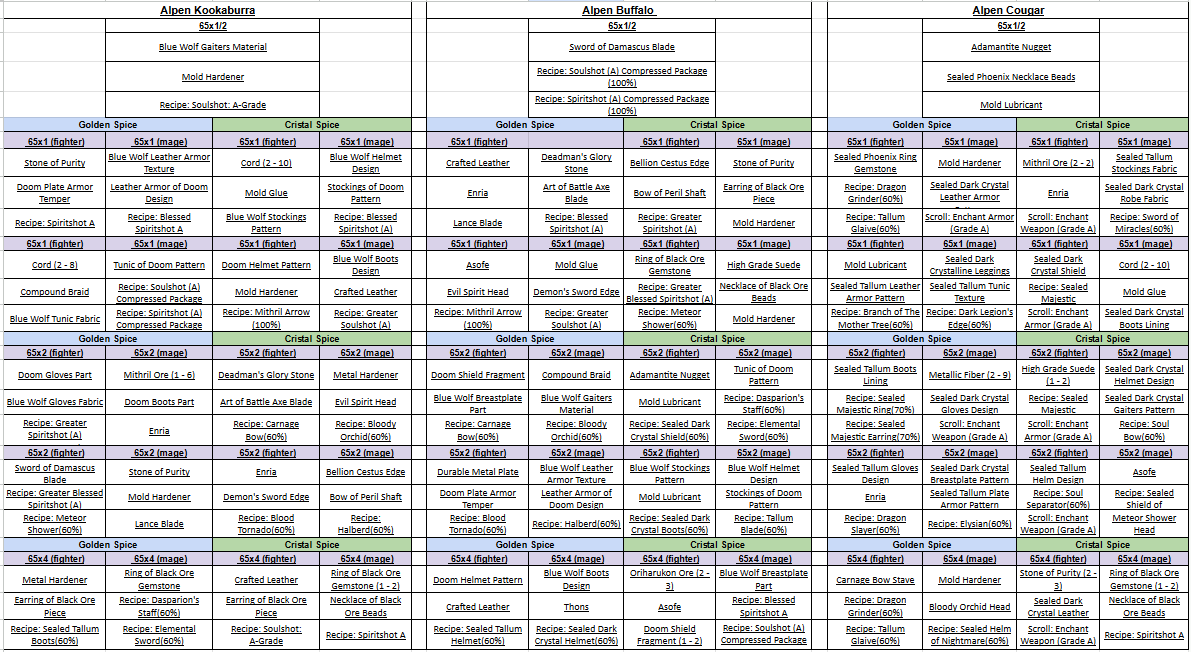 ​
Last edited: